We are very happy to release the third version of Hawkular! As with the previous one, this was the most important release of Hawkular so far.
App server support
The main focus of this release clearly was the extended monitoring of WildFly application servers.
| | |
| --- | --- |
| Note | For the moment you will need to instrument your server manually following these instructions. We will make this easier in the future. |
Deployments in the monitored server can now be enabled/disabled and redeployed. Deployment of new content will come in the next release.

We also have a new web-tab that gives statistics about the web subsystem of the managed WildFly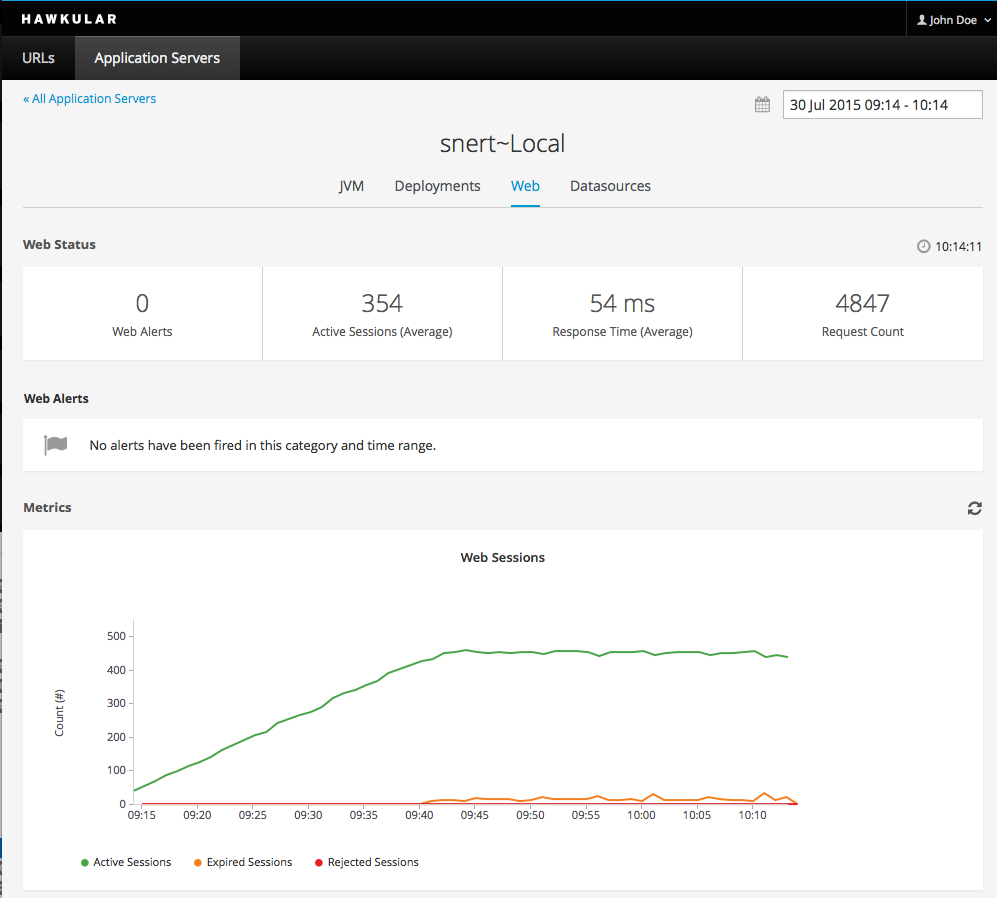 More details for URLs
Notable changes in this release were:
Implement more app server details as mentioned above

Upgrade underlying versions of Hawkular-Metrics and other subsystems

More alerting capabilities
Demo
We have again run a demonstration of the new Hawkular features:
We plan to do a lot more Alpha releases with even more features, the next Alpha is planned for August 26th, and you can help us :)
Thank you for the contributions!
Downloads
You can download the release here:
What's next?
During the weeks until the next release and demo we want to address the following:
More details of the application servers

Uploading of new applications into managed servers

More alerting related changes

An easiert to grasp resource naming schema

Hopefully definition of jdbc drivers and data sources